Main Content


Signs and symptoms of depression
Depression can change the way people think, feel, and behave. Everyone's experience is different — but many people describe feeling deeply unhappy, over a long period of time, without knowing why.
It's not always easy to recognize depression in yourself or someone else, but there are common symptoms to look out for:
Feeling sad, blue, tearful, hopeless, guilty, anxious, or irritable
Changes in appetite and/or weight
Sleeping too much or too little
Fatigue and low energy
Problems concentrating, focusing, making decisions, or remembering
Loss of pleasure in activities you usually enjoy
Feeling life isn't worth living or having thoughts of death or suicide
Hope and help for depression
Fortunately, many people get better when they have the right support. If you think you may be depressed, take our self-assessment.
Depression in children and teens
Growing up isn't easy — family problems, peer pressure, isolation and issues around race, sexuality and gender identity can be overwhelming. Family conflicts over differences in values, ideas and behaviors can make it even harder. Ups and downs are normal — but if you know a child or teenager who might be depressed, talk to them about it. And if you're a young person who's struggling, find your words and ask a trusted adult for help.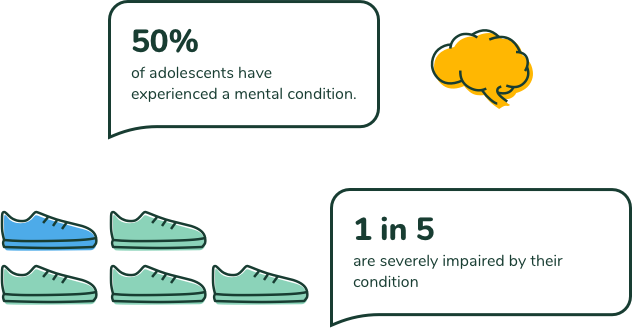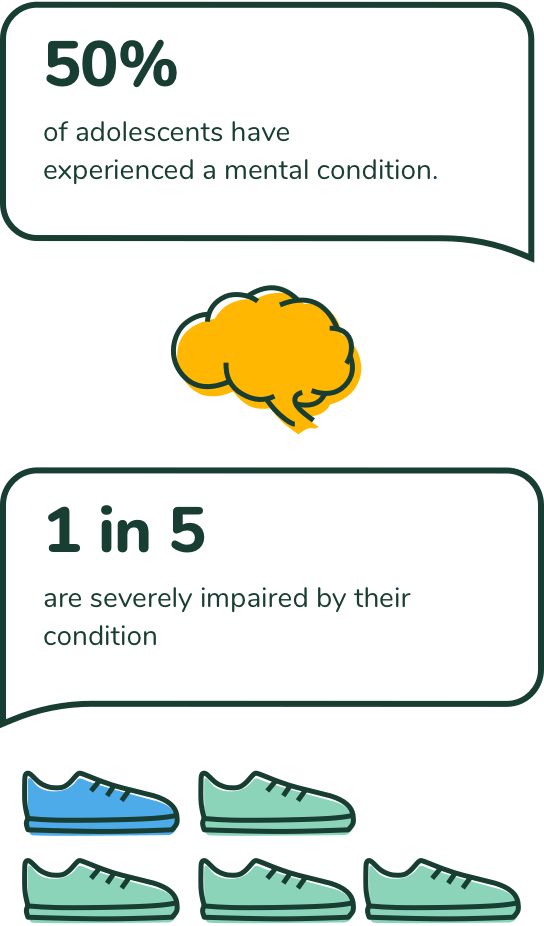 Source: National Institute of Mental Health
Signs of depression in kids and teens
It can be especially challenging for younger people to talk about depression. Symptoms can be different in kids and teens — so it's important for adults to know what to look for:
Trouble concentrating or decline in grades
Frequently getting in trouble at school
Being consistently down, negative, and/or irritable
Drug or alcohol use
Talking about suicide in person or on social media
Signs of self-harm (cutting, burning, etc.)
Social isolation, rejecting or losing friends
Talking about or trying to run away from home
Physical symptoms, such as headaches, stomachaches, or a change in appetite
Talking to kids about depression
You may have to try more than once. If they shut you out at first, keep trying to start the conversation. Be gentle but persistent about sharing your concerns and let them know you're always there to listen.
Honor their feelings. You can't talk someone out of feeling depressed. Resist the urge to say things like, "things aren't that bad," or "you'll grow out of it," even if their problems seem silly or small to you.
Trust your instincts. If they say they're fine but you know something isn't right, it's important to get them talking. If not with you, then with another trusted adult like a teacher, counselor, or pediatrician.
Related articles
Help for depression

Depression is common — and treatment works. Learn about the different ways depression is treated.

Read more

Talking about depression

If you're living with depression, you're not alone. Talking about it with someone you trust can help.

Read more

Depression and thoughts of suicide

Many people who die by suicide have a mental or emotional disorder. The most common underlying issue is depression.

Read more